Improving the Health of Individuals and Communities
We use a population health model to improve the health of our members and their communities, address public health priorities, and advance health equity.
Our population health model is built on an understanding that multiple factors—social, economic, familial, cultural, and physical environment—influence health conditions, health-related behaviors, and health outcomes.
Our population health model encompasses:
Targeted clinical programs based on analytics identifying member needs and opportunities.
Member engagement strategies ranging from prevention to person-centered care plans for chronic and complex clinical conditions.
Community partnerships to address a range of health and psychosocial issues from opioid use to tobacco cessation to obesity and nutrition.
Robust data informatics that include predictive modeling and social determinants of health.
Integrated care management that cares for the individual holistically and in coordination with our network of providers and community based organizations.
An unwavering focus on quality not only for member interventions but also provider education and incentives that promote value-based care.
Community and State level policy support to advance clinical and social system redesign and provider engagement.
Population Health Management Model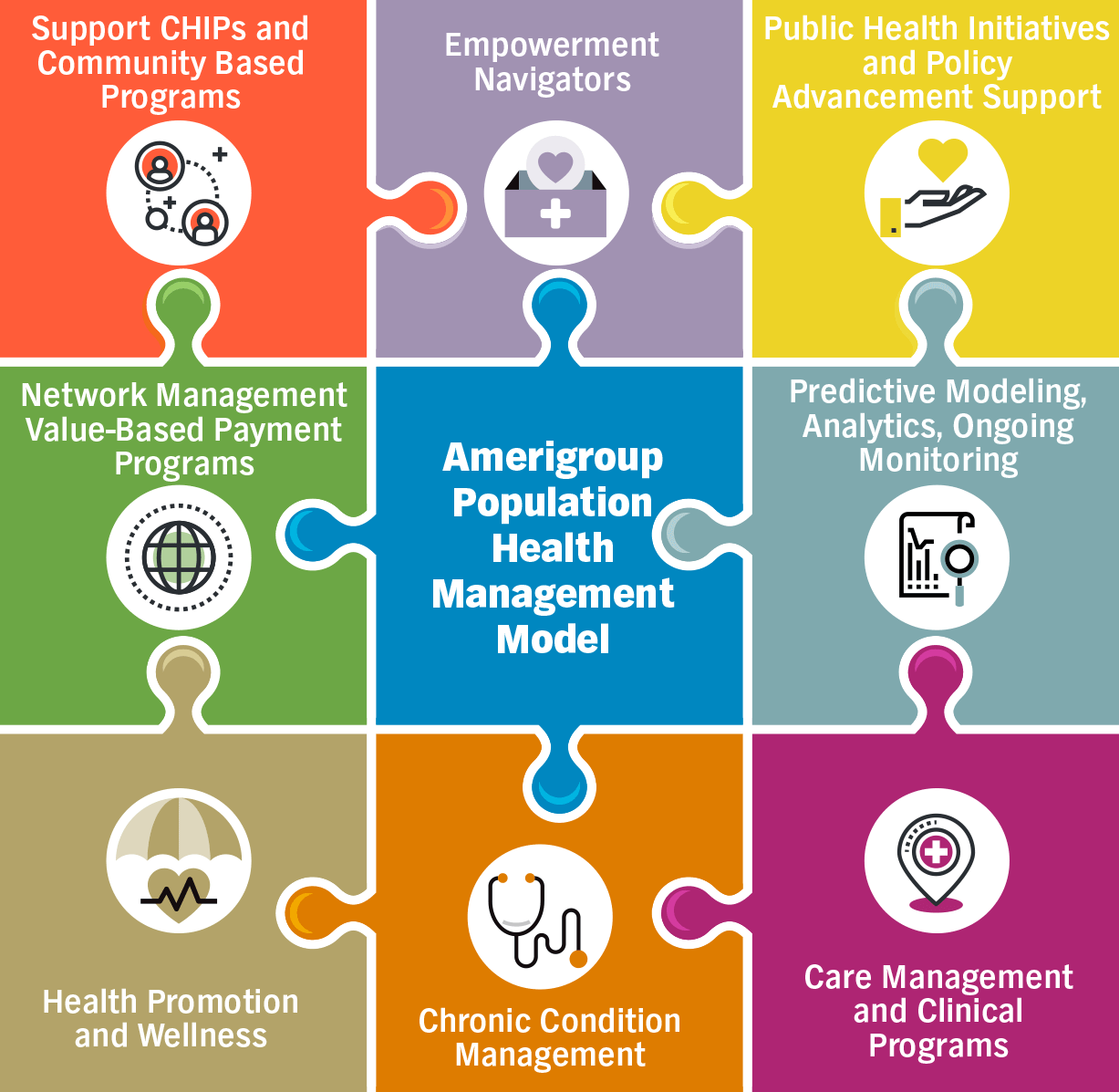 Care coordination that is truly collaborative
Members' lives are not static, and neither are the supports we provide. We deliver personalized care coordination to meet members where they are, as their health and social circumstances change over time.
We work individually with each member to maintain health and wellness, manage acute and chronic conditions, and mediate any new challenges that prevent a member from living their healthiest life.
Our focus is to make healthcare simpler for everyone. So we support not only members but their families and caregivers as appropriate with issues like transportation to medical appointments and access to healthy food. We collaborate with providers on a range of topics from supporting discharge planning to offering value-based payment arrangements that promote quality care and reduce administrative burden.
Our Care Coordination process adheres to industry quality standards across our 25 affiliated health plans. Through regular Performance Improvement and Enhancement audits, we ensure care managers are following established processes and standards.
Free tools for community-based organizations to broaden reach of programs and services
Through Amerigroup's collaboration with the findhelp network, community-based organizations (CBOs) can join findhelp for free to access community resources throughout Mississippi that broaden their reach in referring clients to local resources such as food, housing, health, and more than 100 program categories. CBOs can also list their own organization to start viewing their program referrals and referral status updates, as well as send referrals to other organizations in their community. CBOs can join findhelp to start making more connections today!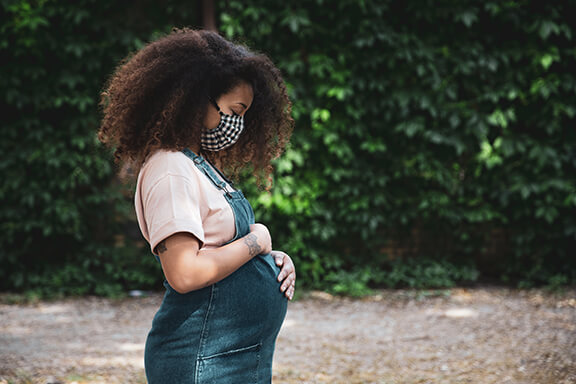 We are committed to helping women, babies, families, and communities attain the best possible health outcomes.
Our comprehensive Maternal Child Health Program addresses maternal and newborn health risks by ensuring members have access to the information, care, and support needed to stay healthy before, during, and after pregnancy.
We invest in innovative solutions and collaborations to increase the use of safe, evidence-based practices in maternity care, and reduce unnecessary medical interventions in labor and delivery.
Innovative solutions
Our You and Your Baby in the NICU program provides parents with supports designed to help them cope with the day-to-day stress of having a baby in the neonatal intensive care unit (NICU) and prepare them and their homes for baby's discharge from the hospital. Recognizing that the stress of having a critically ill infant in the NICU can result in Post-Traumatic Stress Disorder (PTSD) among parents and loved ones1, we developed a NICU PTSD program to at-risk parents of NICU babies.
77% of individuals identified as having PTSD symptoms accepted referrals for treatment.
80% of those who accepted a referral for treatment remained engaged with their provider at one-month follow up.
91% of individuals reached at the one-month follow up reported improved awareness of PTSD.
1 Psychiatria Danubina, 2014; Vol. 26, No. 4, pp 347-352. http://www.psychiatria-danubina.com/UserDocsImages/pdf/dnb_vol26_no4/dnb_vol26_no4_347.pdf